Selmer Paris Model B16 'Presence' SeleS Professional Bb Clarinet SN R06289 OPEN BOX
Shipping Cost : $35.00
Here is a SUPERB Selmer Seles B16 Presence professional clarinet.
The latest clarinet from Selmer, this horn is designed to incorporate the sound and design of the Selmer Privilege model while maintaining a price that is affordable.  Thanks to its innovative bore design, this clarinet has unique acoustic qualities that provide ease of emission, exceptional homogeneity and above all an instrument that is easy to play.
The sound of the Presence clarinet is a mix of harmonic richness, and timbre; essential characteristics to the instrument. Also, the research done on the position and size of the tone holes has given this clarinet unrivalled intonation. Specially designed keys, as well as new key orientations and positions, provide unmatched mechanical precision and response combined with player comfort. Ostensibly a display model, I see no sign that this instrument has ever been played. Comes complete with case and all original accessories, including mouthpiece, cap and ligature as well as swab and cork grease.
Pictures tell the rest of the story! Please feel free to email with additional questions.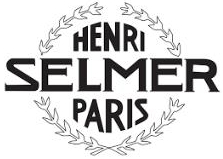 We are proud to be an authorized Selmer Paris dealer
We want you to be happy and satisfied with your purchase, and we offer an unconditional 30 day return policy. If you are unhappy with your item for any reason, just return it for a full refund or full credit towards an exchange. (Reeds and other consumables are non-returnable once opened.)
We warranty every item we sell to be free of mechanical defects. If you find an issue with your purchase, please contact us. We will either reimburse you to have any minor repairs completed by your local repair shop, or we will send you a label to cover all return postage charges so that we can either repair your instrument, exchange your instrument, or issue you a refund for your instrument. We stand behind our products, and we truly want you to be happy.
Please note that if you simply change your mind about purchase of an item - if you find that it's just not the one for you - you are still entitled to a full refund. We never charge a restocking fee; however, you will be responsible for the expense involved in shipping the item back to us. We will issue your refund directly upon receipt of the item, no questions asked.