Selmer Paris Model B16 'Prologue' SeleS Intermediate Bb Clarinet BRAND NEW
Shipping Cost : Free
This instrument is brand new and carries the full manufacturer's warranty.
The Prologue clarinet is enriched with the experience and ingenuity of Henri SELMER Paris through the company's history of conception and fabrication of clarinets of quality, recognized throughout the world. Light and easy to play, the Prologue clarinet offers immediate comfort. With ergonomic keywork specially designed for clarinetists of all levels that enables a natural and rapid adaptation to the instrument. Ease of response and emission is ensured through its specifically designed bore, as well as enormous flexibility across all registers of the instrument and homogeneity of sound from top to bottom. Our acoustic research has allowed for an optimization of the instrument's intonation, which puts the Prologue in a remarkable position in its category.
Key of Bb
Pitch: 440-442 Hz
Silver-plated keywork
Adjustable thumb rest with ring Valentino pads
Bell ring made of high strength elastomer
Henri Selmer Paris "Focus" Mouthpiece
We offer free shipping on this instrument! Please feel free to email with any additional questions.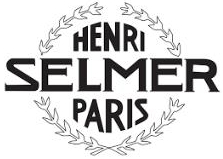 We are proud to be an authorized Selmer Paris dealer
We want you to be happy and satisfied with your purchase, and we offer an unconditional 14 day return policy. If you are unhappy with your instrument for any reason, just return it for a full refund or full credit towards an exchange. Reeds and other consumables are non-returnable once opened.