Azumi
Azumi Model AZ3SRBEO-C Flute: Open Hole, Offset G, Sterling Silver BRAND NEW
Shipping Cost : Free
This instrument is brand new and carries the full manufacturer's warranty.
Azumi AZ3SRBEO-C Flute features:
Open Hole
Offset G
Split E Mechanism
C# Trill Key
B Foot
Gizmo Key
Altus Professional .925 Sterling Silver Z-Cut™ Headjoint
.925 Sterling Silver Body
Altus-Bennett Scale
Wide rib construction
Silver-plated keys and mechanism
French-style pointed key arms
Stainless steel springs
French case and cover
We offer free shipping on all new instruments. Please feel free to email with any additional questions!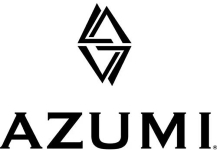 We are proud to be an authorized Azumi dealer.
We want you to be happy and satisfied with your purchase, and we offer an unconditional 14 day return policy. If you are unhappy with your instrument for any reason, just return it for a full refund or full credit towards an exchange. Reeds and other consumables are non-returnable once opened.
Azumi Model AZ3SRBEO-C Flute: Open Hole, Offset G, Sterling Silver BRAND NEW