Selmer Paris Mark VI Professional Alto Saxophone SN 72617 GREAT PLAYER
Shipping Cost : $45.00
Here's an excellent Selmer Mark VI alto saxophone.
These things are becoming rarer and rarer every day, particularly these early 5-digit horns that everyone seems to love so much. This horn is in terrific condition. The serial number is 72617, putting it in the golden period for these horns and it plays great with that sweet tone that only the early VIs have.. The lacquer is not original and about 85% present with some minor pantleg wear, looks like a fairly old relacquer. This horn hasjust been shop regulated and is ready to play.
Pictures tell the rest of the story! Please feel free to email with any additional questions.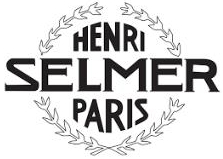 We are proud to be an authorized Selmer Paris dealer
We want you to be happy and satisfied with your purchase, and we offer an unconditional 14 day return policy. If you are unhappy with your item for any reason, just return it for a full refund or full credit towards an exchange. (Reeds and other consumables are non-returnable once opened.)
We warranty every item we sell to be free of mechanical defects. If you find an issue with your purchase, please contact us. We will either reimburse you to have any minor repairs completed by your local repair shop, or we will send you a label to cover all return postage charges so that we can either repair your instrument, exchange your instrument, or issue you a refund for your instrument. We stand behind our products, and we truly want you to be happy.
Please note that if you simply change your mind about purchase of an item - if you find that it's just not the one for you - you are still entitled to a full refund. We never charge a restocking fee; however, you will be responsible for the expense involved in shipping the item back to us. We will issue your refund directly upon receipt of the item, no questions asked.