Antigua Winds Model TS6200CCA 'ProOne' Tenor Saxophone in Classic Antique Finish BRAND NEW
Shipping Cost : $45.00
This is a BRAND NEW Antigua Winds ProOne Model Professional Tenor Saxophone in Classic Antique Finish. We have just purchased a closeout lot of these instruments and are blowing them out at thousands below retail!
The ProOne is Antigua's most versatile saxophone series. Peter Ponzol, the renowned player and designer, considers the ProOne saxophone the ultimate expression of his design concepts.
From the G# lifter that ensures it never sticks, to the B-C# roller and F-F# bridge, this is the professional's dream saxophone. The heart and soul of the ProOne is the Ponzol neck, with precise intonation and consistency at any volume level. The series also features trident key arms on the low register keys that can be adjusted to improve clear, concise entrances without the fear of fluttering.
The first hybrid, the combination of drawn tone holes with the ringed bell key tone holes offers a balanced sound while adding strength where it is needed most. The custom alloy and design of the Pro-One provides a nimble response and a brilliantly rich and dark tone. 
Specifications:
| | |
| --- | --- |
| SERIES | ProOne |
| KEY | Bb |
| NECK | Ponzol designed |
| BODY | Yellow Brass |
| KEY BUTTONS | Mother pearl shell |
| TONE HOLES | Hybrid Rolled Tone Holes (rolled on low Bb, B, C, C# and Eb) |
| KEY ARMS | Trident key arms on low Bb B and C |
| PADS & RESONATORS | PISONI pads & metal resonators |
| BELL DECORATION | Hand engraved |
| CASE | ProOne style canvas case with backpack strap |
This instrument is brand new in the manufacturer's packaging and includes case, mouthpiece, and all original accessories.
Pictures tell the rest of the story! Please feel free to email with additional questions.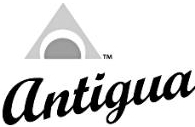 We are proud to be an authorized Antigua dealer
We want you to be happy and satisfied with your purchase, and we offer an unconditional 30 day return policy. If you are unhappy with your item for any reason, just return it for a full refund or full credit towards an exchange. (Reeds and other consumables are non-returnable once opened.)
We warranty every item we sell to be free of mechanical defects. If you find an issue with your purchase, please contact us. We will either reimburse you to have any minor repairs completed by your local repair shop, or we will send you a label to cover all return postage charges so that we can either repair your instrument, exchange your instrument, or issue you a refund for your instrument. We stand behind our products, and we truly want you to be happy.
Please note that if you simply change your mind about purchase of an item - if you find that it's just not the one for you - you are still entitled to a full refund. We never charge a restocking fee; however, you will be responsible for the expense involved in shipping the item back to us. We will issue your refund directly upon receipt of the item, no questions asked.