Azumi Model AZ2SRBEO Silver Plated Flute - Open Hole/Offset G BRAND NEW
This instrument is brand new and carries the full manufacturer's warranty.
For almost 30 years, Altus has hand-crafted flutes that embody the ideals of vintage inspiration and modern technology. Created by Master Flute Maker Shuichi Tanaka, each Altus flute reflects his passion to combine the finest playing flutes with the finest materials and artistry. The meticulous design of the Altus flute and its acclaimed Altus/Bennet scales offers excellent intonation, carefully tuned harmonics and balanced registers. The masterfully hand-sculpted headjoints and precision tubings produce the remarkable sound of the Altus flute. Azumi flutes are also designed by Mr. Tanaka and are a perfect fit for the serious student and aspiring artist.
Azumi AZ2SRBEO Flute features:
Open Hole
Offset G
Split E Mechanism
B Foot
Gizmo Key
Altus Professional .925 Sterling Silver Z-Cut™ Headjoint
Altus-Bennett Scale
Wide rib construction
Silver-plated body and keys
French-style pointed key arms
Stainless steel springs
French case and cover
We offer free shipping on this instrument. Please feel free to email us with any additional questions!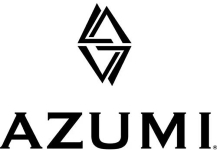 We are proud to be an authorized Azumi dealer.
We want you to be happy and satisfied with your purchase, and we offer an unconditional 30 day return policy. If you are unhappy with your item for any reason, just return it for a full refund or full credit towards an exchange. (Reeds and other consumables are non-returnable once opened.)
We warranty every item we sell to be free of mechanical defects. If you find an issue with your purchase, please contact us. We will either reimburse you to have any minor repairs completed by your local repair shop, or we will send you a label to cover all return postage charges so that we can either repair your instrument, exchange your instrument, or issue you a refund for your instrument. We stand behind our products, and we truly want you to be happy.
Please note that if you simply change your mind about purchase of an item - if you find that it's just not the one for you - you are still entitled to a full refund. We never charge a restocking fee; however, you will be responsible for the expense involved in shipping the item back to us. We will issue your refund directly upon receipt of the item, no questions asked.