Holton
Holton Model HTT35012C Small Shank 12C Tenor Trombone Mouthpiece
Shipping Cost : $6.00
Holton Small Shank 12C Tenor Trombone Mouthpiece model HTT35012C, new in original package as pictured.
Small Shank Trombone Mouthpiece Silver 12C
Medium-shallow cup, medium wide rim, 25
75mm inside cup diameter, 37
97mm outside cup diameter, 5
84mm throat diameter
Please feel free to email with any additional questions!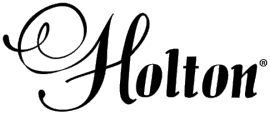 We are proud to be an authorized Holton dealer
We want you to be happy and satisfied with your purchase, and we offer an unconditional 14 day return policy. If you are unhappy with your instrument for any reason, just return it for a full refund or full credit towards an exchange. Reeds and other consumables are non-returnable once opened.