Holton
Holton Model H378 'Farkas' Intermediate Double French Horn BRAND NEW
Shipping Cost : Free
This instrument is brand new and carries the full manufacturer's warranty.
An intermediate Kruspe wrap horn, this horn offers a great value for an intermediate horn.  The H378 has similar playing charactaristics to those of the H178 with a bright, compact feel and outstanding tonal beauty. Medium throat bell provides a singing tone with fine legato charactaristics. Yellow brass produces a higher tone color and clearer projection. Independent Bb main tuning slide allows for incerased tuning flexibility. Available with detachable bell as model H478.
Holton "Farkas" - Key of F/Bb, .468" bore, Farkas wrap, 12-1/4" medium throat yellow brass bell, yellow brass branches and slide crooks, nickel silver slide tubes, tapered rotors and bearings, clear lacquer finish, Holton-Farkas MC mouthpiece, CH602 plastic shell case.
We offer free shipping on this instrument! Please feel free to email us with any additional questions.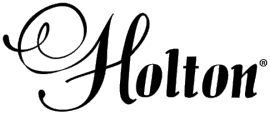 We are proud to be an authorized Holton dealer
We want you to be happy and satisfied with your purchase, and we offer an unconditional 14 day return policy. If you are unhappy with your instrument for any reason, just return it for a full refund or full credit towards an exchange. Reeds and other consumables are non-returnable once opened.