Jupiter
Jupiter Model JCL1100S Advanced Grenadilla Wood Clarinet SN YE61895
Shipping Cost : $35.00
This is a FANTASTIC Jupiter JCL1100S advanced intermediate wood clarinet.
When your clarinet student has outgrown the plastic clarinet, but you aren't ready to shell out $4k for the professional model, an intermediate wood clarinet is the ideal choice. The Jupiter JCL1100S is a fabulous insturment. Made of solid grenadilla wood with silver plated keys, these instruments sound great, have excellent intonation, and ergonomically feel great in the hands.
Select Grenadilla Wood Body
.577" Bore
Forged Silver-Plated Keys
Offset Trill Keys
65mm barrel
Custom-tapered bell without ring
Hand-finished undercut tone holes
Confortable C/G key riser
Ergonomically designed register key
Eb key mechanism
metal tenons
adjustable F/C key mechanism
adjustable thumb rest
This particular clarinet is a display model that was out at shows but never actually owned. It was likely not used more than an hour in total.
Pictures tell the rest of the story! Please email us with any additional questions!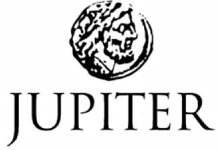 We are proud to be an authorized Jupiter dealer
We want you to be happy and satisfied with your purchase, and we offer an unconditional 14 day return policy. If you are unhappy with your instrument for any reason, just return it for a full refund or full credit towards an exchange. Reeds and other consumables are non-returnable once opened.