Jupiter
Jupiter Model JFL700WD Waveline Flute For Shorter Arms SN AD60887 OPEN BOX
Shipping Cost : $35.00
This flute has been used as a display model only and is in perfect condition.
The 700WD flute makes use of the unique, patented 'Wave-Line' headjoint design, which aims to alleviate problems of balance that some teachers experience when teaching young children using a curved headjoint. The 'Wave-Line' technology allows for a more stable instrument since the curve in the tube brings the weight of the flute down through the instrument rather than on top of or out to the side as with most curved headjoints.
The Jupiter Waveline flute in C, which plays down to a D, is perfect for young beginers. Featuring the innovative patented D-shaped curve, closed keys and a simplified mechanism for little fingers, this flute is shorter and easier to hold and play than a full size instrument, while still offering a beautiful flute tone. This design allows players to develop a relaxed, natural posture that is fatigue-free and easy on the back. Supplied with: Cleaning accessories and a sturdy case with carrying strap.
Pictures tell the rest of the story! Please feel free to email with additional questions.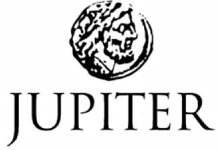 We are proud to be an authorized Jupiter dealer
We want you to be happy and satisfied with your purchase, and we offer an unconditional 14 day return policy. If you are unhappy with your instrument for any reason, just return it for a full refund or full credit towards an exchange. Reeds and other consumables are non-returnable once opened.