Jupiter Model JTU700 3 Valve 3/4 Size Student BBb Tuba BRAND NEW
This instrument is brand new and carries the full manufacturer's warranty.
The Jupiter JTU700 is the band director's dream. This 3/4 size tuba includes a detachable leadpipe, valve body and bell for easy cleaning and repair, plus durable construction that is perfect for the classroom. The tighter wrap and compact size will not overly tax younger players, while still offering an ample dynamic range and rich, sweet tone. The JTU700 tuba features stainless steel piston valves for easy action, plus a size which makes the sound easy to control for beginning tuba player. The Jupiter JTU700 is a full sounding 3/4 tuba any band director will enjoy hearing hold down the low end.
Bore: .661-inch
Size: 3/4
Body Material: Yellow brass
Bell: 14.4-inch upright
Bell Material: Yellow brass
Valves: Stainless steel piston
Valve Position: Top action
Finish: Lacquer
Case: ABS molded with wheels
Mouthpiece: Yes
We offer free shipping on this instrument. Please feel free to email with any additional questions!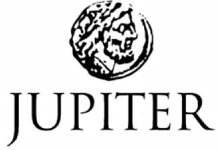 We are proud to be an authorized Jupiter dealer
We want you to be happy and satisfied with your purchase, and we offer an unconditional 30 day return policy. If you are unhappy with your item for any reason, just return it for a full refund or full credit towards an exchange. (Reeds and other consumables are non-returnable once opened.)
We warranty every item we sell to be free of mechanical defects. If you find an issue with your purchase, please contact us. We will either reimburse you to have any minor repairs completed by your local repair shop, or we will send you a label to cover all return postage charges so that we can either repair your instrument, exchange your instrument, or issue you a refund for your instrument. We stand behind our products, and we truly want you to be happy.
Please note that if you simply change your mind about purchase of an item - if you find that it's just not the one for you - you are still entitled to a full refund. We never charge a restocking fee; however, you will be responsible for the expense involved in shipping the item back to us. We will issue your refund directly upon receipt of the item, no questions asked.