Jupiter
Jupiter Model JTU700 3 Valve 3/4 Size Student BBb Tuba SN XC00784 OPEN BOX
Shipping Cost : $150.00
This is a PERFECT Jupiter Model JTU700 3-valve BBb tuba.
The Jupiter JTU700 3-Valve BBb Tuba is a 3/4 size tuba. The JTU-700 features .661 inch bore with 3 contoured top-action stainless steel piston valves for comfort and smooth performance. Ideal for players of any stature, the JTU700 is the perfect choice for a player looking for a smaller instrument. The JTU700 Tuba includes a wheeled case and mouthpiece. This particular instrument was a display model and has never been privately owned. It is in superb condition.
Lacquered Brass Body is produced using state of the art technology to ensure an instrument of the most accurate scale and playability
Stainless Steel Pistons have remarkably smooth, fast action for improved agility and playability
The Aluminum-Frame Light-Weight Case is easy to carrry and offers excellent instrument protection whether home or on the road
Pictures tell the rest of the story! Please feel free to email with additional questions.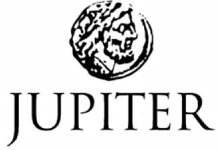 We want you to be happy and satisfied with your purchase, and we offer an unconditional 14 day return policy. If you are unhappy with your instrument for any reason, just return it for a full refund or full credit towards an exchange. Reeds and other consumables are non-returnable once opened.