Jupiter XO Model 1602RS-R Professional Series Bb Trumpet SN WA26379 OPEN BOX
Shipping Cost : $45.00
Here's a SUPERB Jupiter XO Model 1602RSR Professional Bb trumpet. Their most popular trumpet design, the 1602RSR is a .459 bore trumpet that plays with a full, rich tone that is appropriate for all kinds of settings, whether symphonic, jazz, studio, or combo, this one can do it all! This instrument is directly comparable to a Bach 37 or a Yamaha Xeno YTR-8335. This model also features the reversed leadpipe for a more open airstream, and the rose brass bell for a warmer tone quality.
Each XO trumpet is built around a traditional two-piece valve casing with nickel silver balusters. By offering a wide selection of bell materials and leadpipe options as well as standard trim package incorporating both round and D-shaped tuning slides, pearl and smooth valve caps and two levels of valve springs, these models can be customized to meet the professional's performance needs.
The reverse leadpipe provides an uninterrupted airflow free-blowing scales and ease of playing. A two piece valve casing and noncorrosive Monel pistons with precisely aligned ports provide smooth noise free action while enhancing the even tone of XO trumpets.
This particular instrument was a display model and is perfect in every way. Comes complete with all manufacturer's accessories, including XO 3C mouthpiece, valve oil, polishing cloth, both slides and trim kit.
Pictures tell the rest of the story! Please feel free to email with additional questions.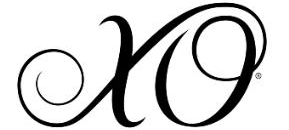 We are proud to be an authorized Jupiter XO dealer
We want you to be happy and satisfied with your purchase, and we offer an unconditional 30 day return policy. If you are unhappy with your item for any reason, just return it for a full refund or full credit towards an exchange. (Reeds and other consumables are non-returnable once opened.)
We warranty every item we sell to be free of mechanical defects. If you find an issue with your purchase, please contact us. We will either reimburse you to have any minor repairs completed by your local repair shop, or we will send you a label to cover all return postage charges so that we can either repair your instrument, exchange your instrument, or issue you a refund for your instrument. We stand behind our products, and we truly want you to be happy.
Please note that if you simply change your mind about purchase of an item - if you find that it's just not the one for you - you are still entitled to a full refund. We never charge a restocking fee; however, you will be responsible for the expense involved in shipping the item back to us. We will issue your refund directly upon receipt of the item, no questions asked.