Jupiter XO Model 1634LT Ultra Lightweight Tenor Trombone SN YB08008 OPEN BOX
Shipping Cost : $55.00
Here is an AMAZING Jupiter XO Model 1634LT Trombone.
I'm a trombone player, and this model is the most exciting trombone I have played all year. Not kiddding at all. Incredibly responsive with lots of 'pop', great tone quality, and it sails up to high F easily. In my opinion, this is the best .508 bore trombone on the market right now, and a really amazing achievement from Jupiter. This particular instrument is in excellent condition. A 'show' horn, it has been demoed at product shows but never privately owned.
Key: Bb
Bore: .508"
Bell Material: Yellow Brass
Outer Slide: Nickel Silver
Finish: Gold Lacquer
Pictures tell the rest of the story! Please feel free to email with additional questions.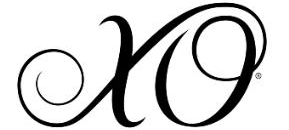 We are proud to be an authorized Jupiter XO dealer
We want you to be happy and satisfied with your purchase, and we offer an unconditional 14 day return policy. If you are unhappy with your instrument for any reason, just return it for a full refund or full credit towards an exchange. Reeds and other consumables are non-returnable once opened.