King
King Zephyr Special Alto Saxophone Original Silver and Gold Plate SN 209753 INCREDIBLE
Shipping Cost : $45.00
Here is the most amazing King Zephyr Special alto saxophone I have ever seen.
The King Zephyr Special was the immediate predecessor to the King Super 20, and shares many similar traits, such as the solid silver neck and the full pearls on the keys. Of all the Zephyr Specials I've seen, however, this is the only one with this gorgeous finish. Original silver is near 100% present with original gold inlay and gold plated keys and bell interior. It looks stunning. This instrument has been meticulously gone over and put into prime playing condition by Carlo Sbisa and it absolutely roasts. Whether you are looking for a classic King player or want to add this amazing instrument to your collection, it will certainly not disappoint.
Pictures tell the rest of the story! Please feel free to email with any additional questions.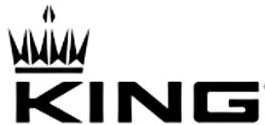 We are proud to be an authorized King dealer
We want you to be happy and satisfied with your purchase, and we offer an unconditional 14 day return policy. If you are unhappy with your instrument for any reason, just return it for a full refund or full credit towards an exchange. Reeds and other consumables are non-returnable once opened.