Selmer Paris
Selmer Paris Model 54JS Series II Jubilee Professional Tenor Saxophone MINT CONDITION
This is a MINT Selmer 54JS Super Action 80 Series II Jubilee Tenor Saxophone.
Believed by many to be the best post Mark VI Selmer, the Series II has a full, open voice, with superb ergonomics and intonation. Nothing else sounds like a Selmer! This instrument is ostensibly a demo model but I see no signs that it has ever been played. Original silver is 100% and perfect. Pads and action are perfect and it is absolutely ready to go.
Acoustics: Series II body style-full sound Necks: Series II bore Construction: full ribs Body material: silver plate over yellow brass Mouthpiece: S-80 C* Mechanism: compact key positioning - closer to the body and directly under the hand Range: high F# key Front F key: spatula Left-hand thumb rest: plastic Right-hand thumb rest: plastic adjustable Adjusting screws: high F, G# key, F#/G# lug, F#/G#, adjusting bar, low C#, low B, side C, side Bb Pivot screws: tapered Needle springs: blued steel Pads: treated leather with metal resonators
Pictures tell the rest of the story! Please feel free to email with additional questions!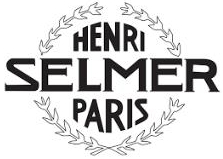 We are proud to be an authorized Selmer Paris dealer
---
Share this Product
---
More from this collection