Selmer Paris Model 62JA 'Series III Jubilee' Alto Saxophone SN N822213 SOLID SILVER
$ 16,999
$ 27,837
Save 39%
Shipping Cost : $45.00
This is a SUPERB Selmer 62JA Series III Jubilee alto saxophone in SOLID SILVER.
The Series III Alto is one of the finest altos Selmer has ever produced, with sumptuous tone quality, unerring intonation, and the ergonomics that made Selmer famous. The Selmer Paris Series III alto is the gold standard in classical saxophones. Its sound is superbly crafted and its ergonomics have been duplicated the world over. The Series III saxophones epitomize speed. Lightning-quick response and flawless ergonomics make these saxophones move; allowing you to perform at the speeds you need in these hyper-fast times. Instead of traditional brass, this instrument is built with a solid silver neck, body and bell, identifying the responsiveness and focus of the instrument, heightening the response, and creating that deep 'core' sound that made Selmer famous. Only a few of these solid silver instruments are made each year, and this could be your last chance to get a solid silver Series III. The Jubilee model features updated ergonomics and intonation and a new engraving pattern. Looks and sounds great.
This model has recently been discontinued by the manufacturer, so we are blowing it out at an amazing price.
Pictures tell the rest of the story! Please feel free to email with any additional questions.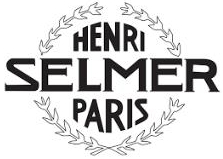 We are proud to be an authorized Selmer Paris dealer
We want you to be happy and satisfied with your purchase, and we offer an unconditional 14 day return policy. If you are unhappy with your instrument for any reason, just return it for a full refund or full credit towards an exchange. Reeds and other consumables are non-returnable once opened.