Selmer Paris Model 66AFJ 'Series III' Eb Baritone Saxophone SN N811738 OPEN BOX
$ 10,499
$ 20,453
Save 49%
Shipping Cost : $65.00
This is a SUPERB Selmer Paris Super Action 80 Series III Jubilee Baritone Saxophone with range to low A!
The modern Selmers are superior horns. They have a great tone quality that is loaded with character, excellent ergonomics, and great intonation. This particular instrument looks stunning in its original lacquer finish and has had practically no playing time - it was a short term rental and is in perfect condition.
The Selmer Paris Series III 66AFJ Baritone Sax features include: Key: E-flat; Range: low A/high F#; Multi-directional brass thumb rest; Blue steel needle springs; Waterkey: on the upper bow; Metal booster leather pads, without rivet; Clear lacquer over yellow brass with extra copper content; Short Peg; Mouthpiece: S80 C*;  and Flight case w/wheels and backpack straps.
Pictures tell the rest of the story! Please feel free to email with any additional questions.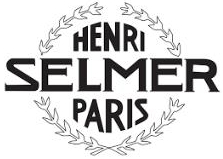 We are proud to be an authorized Selmer Paris dealer
We want you to be happy and satisfied with your purchase, and we offer an unconditional 14 day return policy. If you are unhappy with your instrument for any reason, just return it for a full refund or full credit towards an exchange. Reeds and other consumables are non-returnable once opened.