Selmer Paris Model 92DL 'Supreme' Alto Saxophone BRAND NEW
$ 7,609
$ 11,057
Save 31%
Shipping Cost : Free
This instrument is brand new and carries the full manufacturer's warranty.
The Supreme rises above musical genres. It has all the qualities common to the models that precede it and meets the desires of all saxophonists. Its design and manufacturing incorporates the beauty and care created in the Balanced Action, the legendary suppleness of the Mark VI, the ease of play experienced in the Super Action 80 Serie II, the precision and elegance of the Series III, and the power and roundness of the Reference.
It is characterized by a perfectly balanced accuracy, infinite sound colors, and incredible ease of response.
It hides the natural and inherent constraints of the saxophone, therefore, making the playing limitations non-existent. Its roundness and projection capacity make it an instrument that is both traditional and resolutely modern.
The refinement and care taken to produce this instrument, as well as the corrected ergonomics, reveal a level of supreme playability and enjoyment never before captured in a saxophone.
We are pleased to offer free shipping on this instrument. Please feel free to email with any additional questions!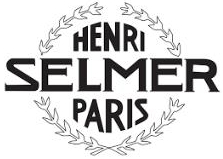 We are proud to be an authorized Selmer Paris dealer
We want you to be happy and satisfied with your purchase, and we offer an unconditional 30 day return policy. If you are unhappy with your item for any reason, just return it for a full refund or full credit towards an exchange. (Reeds and other consumables are non-returnable once opened.)
We warranty every item we sell to be free of mechanical defects. If you find an issue with your purchase, please contact us. We will either reimburse you to have any minor repairs completed by your local repair shop, or we will send you a label to cover all return postage charges so that we can either repair your instrument, exchange your instrument, or issue you a refund for your instrument. We stand behind our products, and we truly want you to be happy.
Please note that if you simply change your mind about purchase of an item - if you find that it's just not the one for you - you are still entitled to a full refund. We never charge a restocking fee; however, you will be responsible for the expense involved in shipping the item back to us. We will issue your refund directly upon receipt of the item, no questions asked.