Selmer Paris Model 92SP 'Supreme' Alto Saxophone SN N828241 OPEN BOX
$ 7,899
$ 12,156
Save 35%
Shipping Cost : $45.00
The Supreme rises above musical genres. It has all the qualities common to the models that precede it and meets the desires of all saxophonists. Its design and manufacturing incorporates the beauty and care created in the Balanced Action, the legendary suppleness of the Mark VI, the ease of play experienced in the Super Action 80 Serie II, the precision and elegance of the Serie III, and the power and roundness of the Reference.
It is characterized by a perfectly balanced accuracy, infinite sound colors, and incredible ease of response.
It hides the natural and inherent constraints of the saxophone, therefore, making the playing limitations non-existent. Its roundness and projection capacity make it an instrument that is both traditional and resolutely modern.
The refinement and care taken to produce this instrument, as well as the corrected ergonomics, reveal a level of supreme playability and enjoyment never before captured in a saxophone.
We purchased this instrument new from the factory but in playtesting, it developed some minor scuffs on the bow, so we're cutting the price.
Pictures tell the rest of the story! Please feel free to email with any additional questions.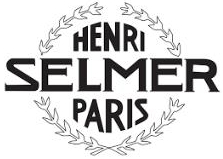 We are proud to be an authorized Selmer Paris dealer
We want you to be happy and satisfied with your purchase, and we offer an unconditional 14 day return policy. If you are unhappy with your instrument for any reason, just return it for a full refund or full credit towards an exchange. Reeds and other consumables are non-returnable once opened.