Selmer Paris Model A16PRESENCE SeleS Professional A Clarinet BRAND NEW
Shipping Cost : Free
This instrument is brand new and carries the full manufacturer's warranty.
Thanks to its innovative bore design, this clarinet has unique acoustic qualities that provide ease of emission, exceptional homogeneity and above all an instrument that is easy to play. The sound of the Presence clarinet is a mix of harmonic richness, and timbre; essential characteristics to the instrument. Also, the research done on the position and size of the tone holes has given this clarinet unrivaled intonation. Specifically designed keys, as well as new key orientations and positions, provide unmatched mechanical precision and response combined with player comfort. The grenadilla wood is selected, delicately worked, naturally treated, lacquered and waterproofed for a protection and finish at the top of its class. This clarinet comes equipped with Valentino pads, preferred by many clarinetists and recommended by experienced repairers for their seal, stability and durability.
Key: A
Tuning: 440-442 Hz
Barrel: 66.5mm
Keywork: silver-plated or nickel silver as an option
Adjustable thumb rest
Valentino pads
Optional E-flat lever
Henri Selmer Paris C85 120 mouthpiece
Presence case
We are pleased to offer free shipping on this instrument. Please feel free to email us with any additional questions!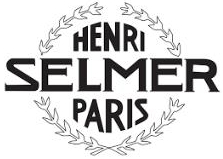 We are proud to be an authorized Selmer Paris dealer
We want you to be happy and satisfied with your purchase, and we offer an unconditional 14 day return policy. If you are unhappy with your instrument for any reason, just return it for a full refund or full credit towards an exchange. Reeds and other consumables are non-returnable once opened.