Selmer Paris Model A16SIG 'Signature' Professional A Clarinet BRAND NEW
$ 3,999
$ 13,721
Save 71%
This instrument is brand new and carries the full manufacturer's warranty. This model has recently been discontinued by the manufacturer, so we are blowing out our remaining stock at a huge discount!
The Signature model Selmer Paris clarinet represents a very different sound of clarinet compared to other models on the market. The Signature utilizes raised up tone holes, which helps provide a more focused tone while maintaining a very precise responding instrument. Professionals worldwide praise the Signature clarinet for its depth of sound and uniformly dark, clear tone quality in all ranges and dynamics. Playing with slightly more resistance than the other Selmer clarinets, the Signature requires a more efficient and free-blowing set-up. After adjusting and balancing your mouthpiece and reed you will find even the softest pianissimos respond with less embouchure effort. With the Signature you concentrate on making music instead of struggling with the instrument.
Key of A, Grenadilla wood, 14.50mm/.574 inch bore, 442 pitch, two barrels (64.5, 62.5), Boehm key system (18 keys, 6 rings), Left hand Eb, Silver plated nickel silver keys, leather pads with boosters (lower) / Gortex, Blued steel springs, Adjustable thumb rest, metal tenons and sockets, Selmer Paris C-85/120 mouthpiece, Selmer Paris light case.
Please feel free to email us with any additional questions!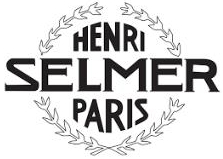 We are proud to be an authorized Selmer Paris dealer
The Mighty Quinn Brass and Winds is proud to offer financing through our partnership with United Midwest Savings Bank!
Financing is available for purchases as low as $1,500 and as high as $15,000. Payments can be stretched out as long as 60 months to make it possible to purchase your dream instrument.
Click here to apply for financing. Use Merchant ID 3631
We offer low monthly payments, competitive interest rates and free online bill pay.
For more information visit United Midwest Savings Bank
We want you to be happy and satisfied with your purchase, and we offer an unconditional 30 day return policy. If you are unhappy with your item for any reason, just return it for a full refund or full credit towards an exchange. (Reeds and other consumables are non-returnable once opened.)
We warranty every item we sell to be free of mechanical defects. If you find an issue with your purchase, please contact us. We will either reimburse you to have any minor repairs completed by your local repair shop, or we will send you a label to cover all return postage charges so that we can either repair your instrument, exchange your instrument, or issue you a refund for your instrument. We stand behind our products, and we truly want you to be happy.
Please note that if you simply change your mind about purchase of an item - if you find that it's just not the one for you - you are still entitled to a full refund. We never charge a restocking fee; however, you will be responsible for the expense involved in shipping the item back to us. Upon receipt of your return, our technicians will go over the instrument to ensure everything is in the same condition in which it was sold, and then your refund will be proceed directly, no questions asked. 
BRAND NEW ITEMS are covered by the full manufacturer's warranty. Please check individual makers for terms and conditions.
OPEN BOX ITEMS include a two-year warranty serviced through our in-house repair shop. We guarantee that every instrument we sell is free of mechanical defects.
PLEASE NOTE: Warranty does not cover the following:
Damage, deterioration or malfunction resulting from accident, negligence, misuse, abuse, operation or failure to follow instructions according to the Owner's Manual for this product
Any unit which has been altered or on which the serial number has been defaced, modified or removed
Normal wear and any periodic maintenance
Deterioration due to perspiration, corrosive atmosphere or other external causes such as extremes in temperature or humidity
Lacquer or plating finish wear
Springs, pads and felt parts  
USED/VINTAGE ITEMS include a one-year warranty with the same exclusions as above.
HOW TO USE YOUR WARRANTY
Contact
customerservice@brassandwinds.com
attaching photos of the affected item, so that we we may determine the best course of action:
(For larger repairs) Receive a free mailing label to send the instrument back to us for repair. We will address any technical problems in our shop and send you back your horn free of charge.
-OR-
(For small repairs) Bring your instrument to a trusted local shop for a quote, and we will reimburse you their nominal shop fee to fix it at their location.