Selmer Paris
Selmer Paris Model A16SIG 'Signature' Professional A Clarinet OPEN BOX
This is a PERFECT Selmer Signature professional clarinet in A!
Selmer has finally done it. After years of trying they have created a clarinet that not only equals the Buffet R-13 but it surpasses it! These clarinets are amazing - dark lush tone quality, excellent intonation, and great ergonomics make this the premier clarinet for the 21st century. The Signature utilizes raised up tone holes, which helps provide a more focused tone while maintaining a very precise responding instrument. Professionals worldwide praise the Signature clarinet for its depth of sound and uniformly dark, clear tone quality in all ranges and dynamics. Playing with slightly more resistance than the other Selmer clarinets, the Signature requires a more efficient and free-blowing set-up. After adjusting and balancing your mouthpiece and reed you will find even the softest pianissimos respond with less embouchure effort. This particular one is a display model. It is in perfect condition but might show some minor marks on the case and signs of playing such as fingerprints. This one includes the original case. Pads and action are factory fresh.
Pictures tell the rest of the story! Please feel free to email with additional questions.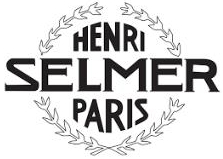 We are proud to be an authorized Selmer Paris dealer
---
Share this Product
---
More from this collection