Selmer Paris
Selmer Paris Model B16PR2 'Privilege II' Professional Bb Clarinet SN Q09358
This is a PERFECT Selmer Privilege II Professional Clarinet in Bb.
Hailed as the next great breakthrough in clainet design, the Privilege Series clarinets are known for their efficiency and reliability. The Privilege Series clarinets offer a rich, full bodied sound, impeccable tuning, and evenness of color that are the trademarks of Selmer Paris. This instrument is in perfect condition. Ostensibly a display model, I see no signs it has ever been played.
Key: B-flat
Pitch: 442
Bore diameter:14.60 mm/ 0.574 inch
Delivered with two barrels (conical bore): 65.5 & 66.5 mm common to B-flat and A. Bore: 15mm.
System: Standard Boehm N°1B (17 Keys, 6 Rings)
Left-hand Eb lever
Barrels, body joints and bell: Grenadilla wood
Keywork: Silver plated Nickel Silver Metal tenon sockets (male + female)
White leather pads with a metal booster in the low register. White Gore-Tex pads for the remaining body except for 12th key with cork
Blue steel springs
Two-color ring: gold-plated/matte black chrome-plated
Weight: 825 gr
Pictures tell the rest of the story! Please feel free to email with additional questions.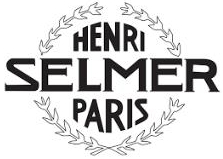 We are proud to be an authorized Selmer Paris dealer
---
Share this Product
---
More from this collection