Selmer Paris Model B16PR2 'Privilege' Professional Bb Clarinet BRAND NEW
$ 6,489
$ 10,855
Save 40%
Shipping Cost : Free
This instrument is brand new and carries the full manufacturer's warranty.
The Privilège clarinets are exceptionally consistent in tuning, blending easily with other instruments in all acoustic settings including symphony, opera, large ensemble, chamber and in the studio. The perfectly balanced throat tone area (E, F, F#, G) really shines, making the Privilège extremely consistent over the entire range of the instrument. Additionally, most notes do not require corrective fingerings to be tuned, and extra correction keys are not necessary for notes in the low register (E and F). The Privilege model clarinets are one of the most unique playing clarinets on the market, using a slightly larger bore while still maintaining a very rich and full tone. This mixture gives the clarinetist the best of both worlds.
Key: B-flat
Pitch: 442
Bore diameter:14.60 mm/ 0.574 inch
Delivered with two barrels (conical bore): 65.5 & 66.5 mm common to B-flat and A. Bore: 15mm.
System: Standard Boehm N°1B (17 Keys, 6 Rings)
Left-hand Eb lever
Barrels, body joints and bell: Grenadilla wood
Keywork: Silver plated Nickel Silver Metal tenon sockets (male + female)
White leather pads with a metal booster in the low register. White Gore-Tex pads for the remaining body except for 12th key with cork
Blue steel springs
Two-color ring: gold-plated/matte black chrome-plated
Weight: 825 gr
We are pleased to offer free shipping on this instrument. Please feel free to email us with any additional questions!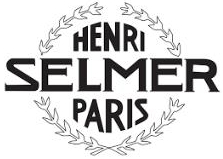 We are proud to be an authorized Selmer Paris dealer
We want you to be happy and satisfied with your purchase, and we offer an unconditional 14 day return policy. If you are unhappy with your instrument for any reason, just return it for a full refund or full credit towards an exchange. Reeds and other consumables are non-returnable once opened.