Selmer Paris Model B16PRESENCE Professional SeleS Bb Clarinet SN R00300 OPEN BOX
Shipping Cost : $35.00
Here is a SUPERB Selmer SeleS B16 Presence professional clarinet.
The latest clarinet from Selmer, this horn is designed to incorporate the sound and design of the Selmer Privilege model while maintaining a price that is affordable. This instrument was a short term rental and has had very little playing time. It is in perfect condition.
Tone: Bb
Universal tuning fork: 440 - 442 Hz
Barrel: 66.5 mm
Silver nickel plating
Adjustable thumb support
Valentino stamps
Pictures tell the rest of the story! Please feel free to email with additional questions.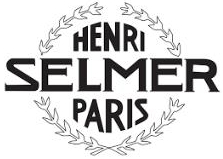 We are proud to be an authorized Selmer Paris dealer
We want you to be happy and satisfied with your purchase, and we offer an unconditional 14 day return policy. If you are unhappy with your instrument for any reason, just return it for a full refund or full credit towards an exchange. Reeds and other consumables are non-returnable once opened.