Selmer Paris
Selmer Paris Model 56 Super Action 80 Series II Bass Saxophone BRAND NEW
This instrument is brand new and carries the full manufacturer's warranty.
With the evolution of repertoires, instruments of the outer ranges are being increasingly asked for. The "Super Action 80 Series II" bass saxophone is particularly adapted to this new trend: its design and its acoustic features allow it to be more than just a support instrument. The Series II sopranino, soprano, alto, tenor, bass and baritone saxophones have been the professional choice for a generation and continue to be the most popular professional saxophone in the world. The reasons are clear: they all possess a flexible but centered tone that is natural in almost any playing situation. Yellow brass body tubes and keys resonate across the entire timbre spectrum: full-ribbed construction enhances their durability. The Series' superior intonation characteristics make these saxophone a natural choice for any professional or those who aspire to be.
Features:
Keywork: the positioning of the left- and right-hand little finger spatula groups affords particularly well-balanced handling
Adjusting Screw: the low A adjusting screw allows precise adjustment of the whole
Suspension Rings: a choice of three positions allows selecting the best playing balance
Adjustable holder: brings to the musician greater playing comfort when seated
Thumb rest made of plastic, its shape and location have been studied to prevent fatigue and tension in the fingers
Specifications: Key Bb; Range Low A/high F sharp
Waterkey on the upper arm
Leather pads, metal booster
Lacquered with engraving
Accessories Included
The top-of-the-line Selmer "Light" case in charcoal-grey cordura, specially designed for the "Super Action 80 Series II" bass saxophone, ensures optimum protection of the instrument. High-density foam insulating interior, with expanding score pocket. Fitted with rollers
Mouthpiece Selmer Paris S-80 Bass Saxophone Mouthpiece
We offer free shipping on all new instruments. Please email us with any additional questions that you may have regarding this saxophone!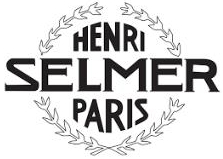 We are proud to be an authorized Selmer Paris dealer
---
Share this Product
---
More from this collection