Yanagisawa
Yanagisawa Model AWO10 Elite Alto Saxophone BRAND NEW
This saxophone is brand new and carries the full manufacturer's warranty.
Yanagisawa 'Elite' models are true player's instruments that represent the pinnacle of saxophone craftsmanship. Delivering a moderate level of resistance, the accomplished player can discover a truly effortless tone with unrivalled depth and flexibility, and a genuinely unparalleled freedom of expression.
FEATURES
Key: Eb
Range: Low Bb to High F#
Neck: Brass
Body: Brass
Bell: Brass, hand-engraved
TECH SPECS
Fluororesin-sleeved octave rocker
C# - Bb connected table key
C# - Bb & C# - B double connected table key
Sway-free F-auxiliary key mechanism
White shell lined indented keys
Single Unit Seat (Base)
Metal thumb hook & rest
Pointed pivot screw
Air tight waterproof pad
Needle spring
Double arm key
Tri-point balanced bell brace
We offer free shipping on all new instruments. Please feel free to email with any additional questions that you may have regarding this saxophone!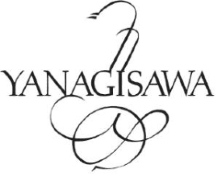 We are proud to be an authorized Yanagisawa dealer
---
Share this Product
---
More from this collection