Yanagisawa
Yanagisawa Model SWO20 'Elite' Bronze Soprano Saxophone SN 00379736 OPEN BOX
$ 4,999
$ 10,108
Save 51%
Shipping Cost : $45.00
This is a GORGEOUS Yanagisawa SWO20 Elite soprano saxophone in bronze body construction.
The Yanagisawa sopranos are among the finest soprano saxophones in the world. They sound great, with a deep rich tone, they play open, with excellent responsiveness, and intonation is impeccable. This model has the full bronze body construction, which warms and deepens the tone quality. With the same basic body tube design as the SWO2, the SWO20 adds several features to make it an exceptional instrument - ribbed key construction, high G key, and straight and curved interchangable necks.The result is a soprano that is never shrill and always just the right instrument for the job. This particular one is in magnificent condition. Ostensibly a display model, I see no signs it has ever been played.
Pictures tell the rest of the story! Please feel free to email with additional questions.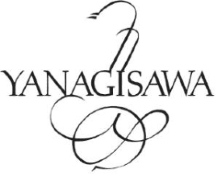 We are proud to be an authorized Yanagisawa dealer
We want you to be happy and satisfied with your purchase, and we offer an unconditional 14 day return policy. If you are unhappy with your instrument for any reason, just return it for a full refund or full credit towards an exchange. Reeds and other consumables are non-returnable once opened.