Yanagisawa
Yanagisawa Model TWO2 Professional Bronze Tenor Saxophone BRAND NEW
Shipping Cost : Free
This instrument is brand new and carries the full manufacturer's warranty.
Yanagisawa 'Professional' models are free blowing, with a resonant tone, and deliver a superb performance across all musical genres. The student will develop their own unique style more easily due to both the advanced construction and ergonomic key design, and the advanced professional can be assured of both superior tone and a class-leading playing experience.
FEATURES
Key: Bb
Range: Low Bb to High F#
Neck: Bronze Brass
Body: Bronze Brass
Bell: Bronze Brass, hand-engraved
TECH SPECS
Fluororesin-sleeved octave rocker
C# - Bb connected table key
Sway-free F-auxiliary key mechanism
White shell lined indented keys
Single Unit Seat (Base)
Metal thumb hook & rest
Pointed pivot screw
Air tight waterproof pad
Needle spring
Tri-point balanced bell brace
We offer free shipping on this instrument. Please feel free to email us with any additional questions!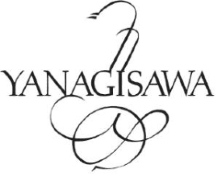 We are proud to be an authorized Yanagisawa dealer
We want you to be happy and satisfied with your purchase, and we offer an unconditional 14 day return policy. If you are unhappy with your instrument for any reason, just return it for a full refund or full credit towards an exchange. Reeds and other consumables are non-returnable once opened.