Jupiter XO Model 1646RS Professional Series Bb Flugelhorn BRAND NEW
Shipping Cost : Free
This instrument is brand new and carries the full manufacturer's warranty.
XO professional flugelhorn features include a traditional yellow brass body in bright silver-plate finish. This model features a handcrafted bell in rose brass for those who prefer a slightly darker timbre. The 1646 flugelhorn is designed around a .413" bore, a yellow brass body, and a beautifully tapered, handcrafted 6" bell for a focused yet gentle, warm timbre. The tunable nickel silver leadpipe adds additional mass for centered tone. French tuning slides provide ease of tuning and improved intonation. A custom fitted wooden third valve trigger with mini-ball linkage mechanism offers smooth, positive fine-tuning. A professional two-piece valve casing with nickel silver balusters loaded with precision-lapped Monel valves ensure fast, quiet action. 
Key of Bb
Hand crafted 6" rose brass bell
Rose brass bell
Tunable nickel silver leadpipe
French style tuning slides
Custom wooden 3rd valve trigger with mini-ball linkage mechanism
Monel pistons, two piece valve casing
3rd valve water key
.413" bore
Includes 7C mouthpiece and deluxe XO Classic Series case
We offer free shipping on this instrument! Please feel free to email with any additional questions.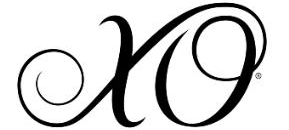 We are proud to be an authorized Jupiter XO dealer
We want you to be happy and satisfied with your purchase, and we offer an unconditional 30 day return policy. If you are unhappy with your item for any reason, just return it for a full refund or full credit towards an exchange. (Reeds and other consumables are non-returnable once opened.)
We warranty every item we sell to be free of mechanical defects. If you find an issue with your purchase, please contact us. We will either reimburse you to have any minor repairs completed by your local repair shop, or we will send you a label to cover all return postage charges so that we can either repair your instrument, exchange your instrument, or issue you a refund for your instrument. We stand behind our products, and we truly want you to be happy.
Please note that if you simply change your mind about purchase of an item - if you find that it's just not the one for you - you are still entitled to a full refund. We never charge a restocking fee; however, you will be responsible for the expense involved in shipping the item back to us. We will issue your refund directly upon receipt of the item, no questions asked.