Jupiter XO Model 1700S Bb-A Piccolo Trumpet BRAND NEW
Shipping Cost : Free
This instrument is brand new and carries the full manufacturer's warranty.
The XO 1700 helps players turn demanding upper register playing into brilliant performances. Supporting musicians with a resonant, focused and precise sound, it leaves ample room for displaying musical mastery and brilliance. It features a .450" bore with a hand crafted 4-inch one-piece hand hammered bell plus a third valve slide throw ring.
Key: Bb
Bore: .450"
Leadpipe: Interchangeable Bb and A Leadpipes
Leadpipe Material: Yellow Brass
Bell: 4-inch One-Piece Hand Hammered
Bell Material: Yellow Brass
Valves: Four Monel Pistons
1st Valve Slide Adjustment: N/A
3rd Valve Slide Adjustment: Fixed Ring
Features: One-Piece Hand Hammered Bell; Two-Piece Valve Casing
Case: XO Tourlite Dual Case
Mouthpiece: Yes
Finish: Silver
We offer free shipping on this instrument! Please feel free to email with any additional questions.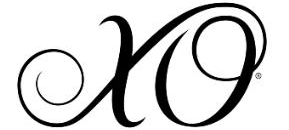 We are proud to be an authorized Jupiter XO dealer
We want you to be happy and satisfied with your purchase, and we offer an unconditional 30 day return policy. If you are unhappy with your item for any reason, just return it for a full refund or full credit towards an exchange. (Reeds and other consumables are non-returnable once opened.)
We warranty every item we sell to be free of mechanical defects. If you find an issue with your purchase, please contact us. We will either reimburse you to have any minor repairs completed by your local repair shop, or we will send you a label to cover all return postage charges so that we can either repair your instrument, exchange your instrument, or issue you a refund for your instrument. We stand behind our products, and we truly want you to be happy.
Please note that if you simply change your mind about purchase of an item - if you find that it's just not the one for you - you are still entitled to a full refund. We never charge a restocking fee; however, you will be responsible for the expense involved in shipping the item back to us. We will issue your refund directly upon receipt of the item, no questions asked.